Three zoo bears were illegally released in the wild in Serbia in 2002 and one of them was a three-legged bear. This bear had attacked a farmer, who was able to catch the bear. Bears in Mind and Serbian NGO 'ARKA' were able to move the bear to the bear shelter in Banostor, Novi Sad. For the other two bears help came too late; hunters had already killed them.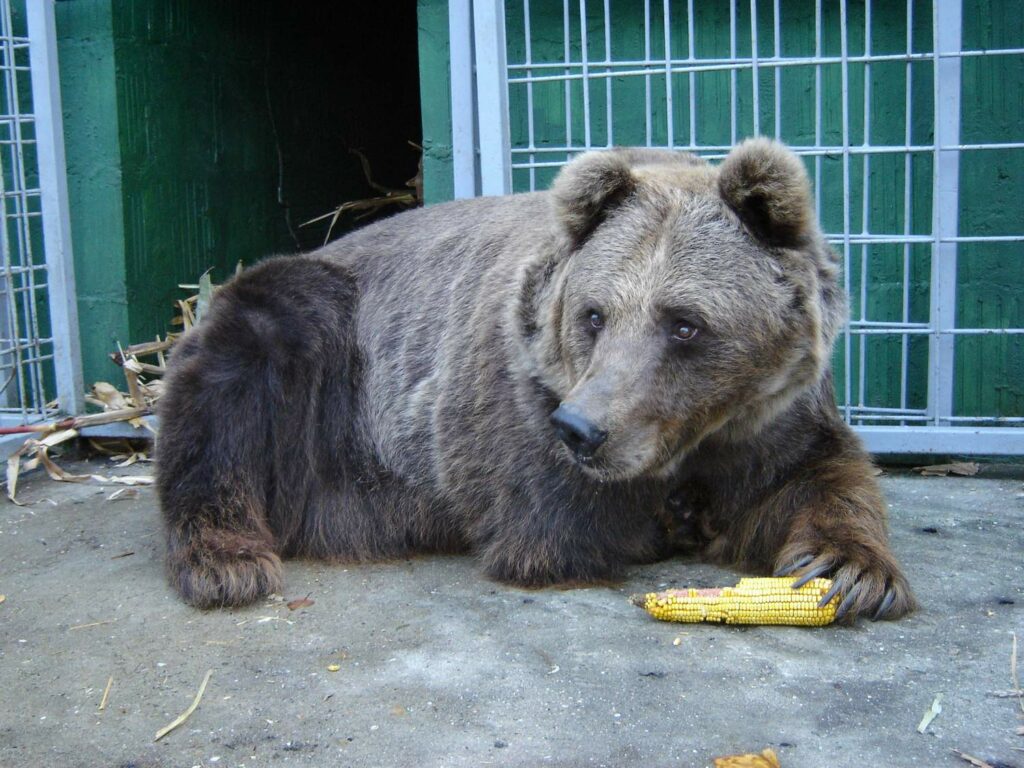 The idea was to bring the 3-legged bear, named Elvis, to the Bear Forest in The Netherlands. In the end, Bears in Mind did not succeed in this. Obtaining the certificates of ownership and export permission (CITES) from Serbia proved impossible. To improve the welfare of Elvis and the other bears in the Banostor bear shelter, Bears in Mind financed the extension of the shelter. An outdoor enclosure was developed with a nice pond for the bears to swim in.
Elvis spent a happy time there, until he died in 2011.