The bear sanctuary 'Tat Kuang Si', managed by Free the Bears (FTB) provides shelter to many Asiatic black bears and Malayan sun bears. Most of these bears were confiscated and rescued at an early age from poachers by the government of Lao with help from FTB. More than 200,000 people from Lao PDR and abroad visit the sanctuary annually. Through an education program, visitors can learn more about both bears and the illegal trade in wildlife in Lao PDR.
Aside from the education program, research into human-bear conflict (HWC) was carried out in the field. These conflicts lead to people developing a negative attitude towards bears. Bears regularly seek food in the corn fields surrounding the national parks and can thus destroy a complete crop. Earlier research in 2010 showed that most villages were invaded regularly by bears looking for corn. Park rangers are trained to address these human-bear conflicts immediately and effectively. Bear sightings are reported through a special 'hotline'. The HWC study between 2011 and 2013 was funded by Bears in Mind.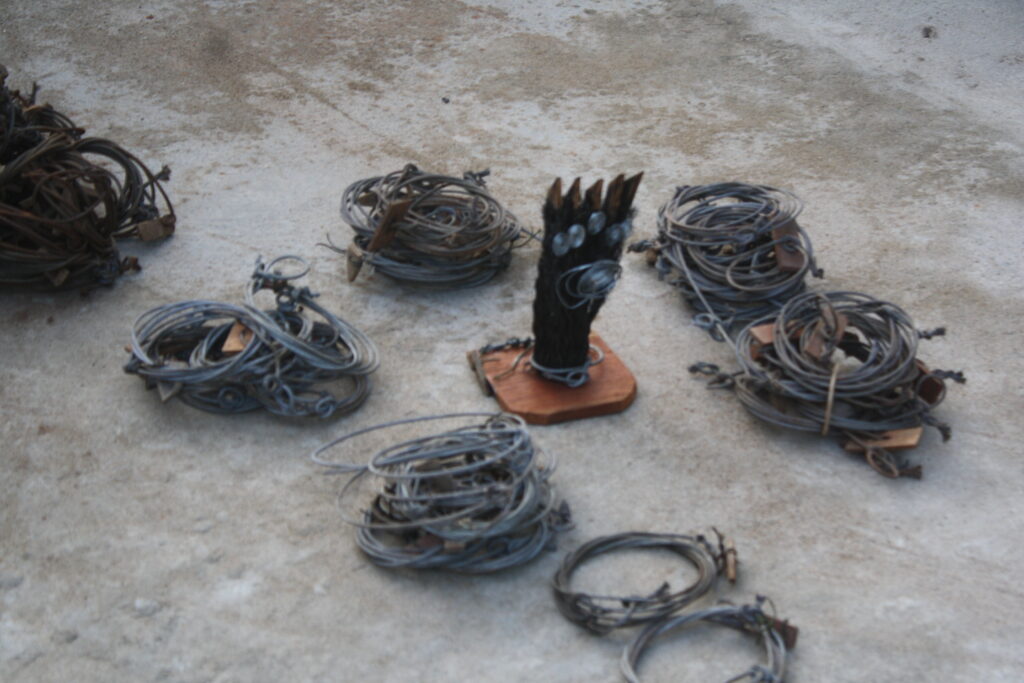 FTB has been working actively in Southeast Asia for many years and has successfully tackled the problems in Lao PDR from the source. In 2011, FTB started a campaign in their bear sanctuary 'Tat Kuang Si' to raise awareness among the local population and the government concerning the issues wild bears are facing. FTB also reinforces legislation and offers hunters an alternative source of income.
With financial support from Bears in Mind, a mobile education and emergency bear rescue vehicle was purchased. It was also used for transportation of small groups from Luang Prabang to 'Tat Kuang Si' in order to join on-site education activities, used for the transportation of educators and equipment to remote areas or other provincial capitals for outreach work, and of course for bear rescue interventions.