Wolke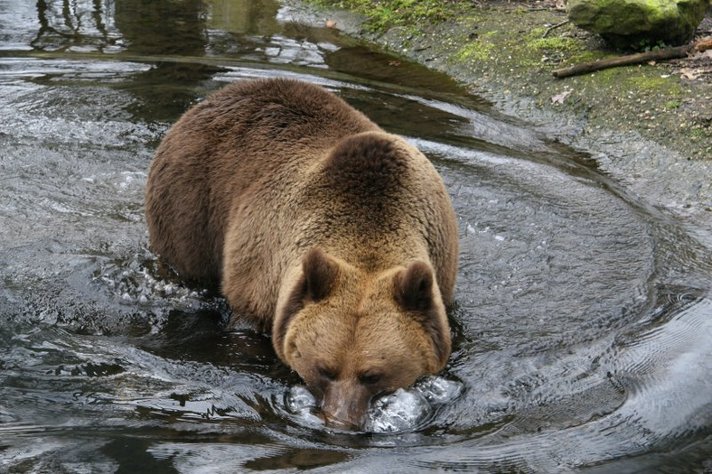 | | |
| --- | --- |
| Sex | Female |
| Born | 02-01-1993 |
| Origin | Germany |
| In the Bear Forest since | 21 November 1994 |

Features: Wolke is part of an original set of triplets; unfortunately her brother died in 2002. She looks very much like her sister, Tory, and they often spend time playing, eating and sleeping together.
History: The bear triplets Axel (died on 21 March, 2002), Tory and Wolke were born in a German zoo. When they grew too big, the zoo gave them to a circus. They were very badly treated there and were given a poor diet. The German Animal Protection organisation freed the triplets and brought them to the Bear Forest in Rhenen.
Special remarks: When the triplets came to the Bear Forest, it was like a storm had hit! They uprooted trees and bushes and were digging like groundhogs. Tory especially loves to dig. With age, the two sisters have lost their wild behaviour a little and are now taking life a bit more slowly.
---

Wolke has been adopted by Stichting Chanrone.